Strata Cleaning? We Have You Covered!
At NSW Commercial Cleaning, we have a range of services to clean all types of commercial and residential strata facilities. Our team will work with you to advise on the right cleaning solution for your property's unique requirements.


We are committed to providing the best customer experience to all of our customers. All work is quality guaranteed and we offer 7-day customer support to ensure seamless service is delivered.


We service sites across Sydney and throughout New South Wales. All of the services we offer are environmentally conscious and we take all appropriate measures to contribute to a happy and healthy planet.
Why Choose NSW Commercial Cleaning?
Ensuring an exceptional customer experience is our top priority. Our customers are at the centre of our operations, and we take great pride in delivering a superior service. Here are just some of the many reasons people choose NSW Commercial Cleaning:
No strata complex is the same, and that's why we can tailor our cleaning service to meet each individual space. Here are some of the solutions we offer:
Full clean of all common areas provided on a regular basis.
Regular maintenance of all lawn and garden areas.
Carpet steam cleaning of all types of carpets and rugs.
Carpet steam cleaning of common areas.
Water high pressure cleaning of external hard surfaces.
Full clean of bins provided one-off or on a regular basis to control odours.
Interior and exterior window cleaning to common areas.
Machine sweep and scrub of car park areas.
Strata Cleaning Services Sydney
We Provide Quality Strata Cleaning Services in Sydney
There is no doubt that strata cleaning can often be a daunting task to tackle, especially if you don't have the necessary equipment or experience. Numerous aspects of cleaning should be covered, which can get complicated when each facility has a unique set of prerequisites. This is where our strata cleaning services in Sydney are the solution.
We have extensive strata cleaning experience, and our qualified cleaners are fully equipped with commercial-grade cleaning equipment. So, whether you require garden maintenance, window or regular clean-up services around a communal property, we can assist. Even better, we offer round-the-clock support, ensuring you can reach us at any time for enquiries or assistance.
At NSW Commercial Cleaning, we take pride in delivering excellence in our services for strata cleaning in Sydney. Our dedication extends to environmental responsibility, with practices aimed at creating a healthier planet. With our experienced and well-trained cleaning staff, we maintain a consistently high standard of cleanliness.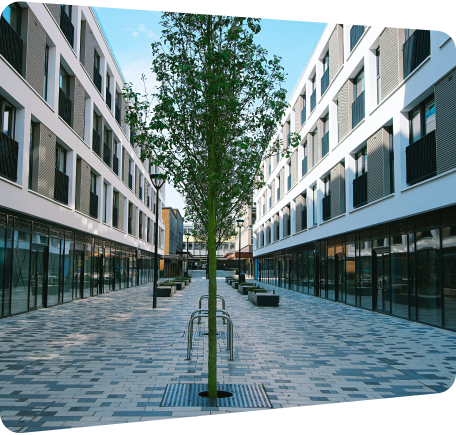 Sydney Strata Cleaners Provide An Essential Service
If you've ever wondered whether there's truly a need for strata cleaning in Sydney — there absolutely is. Not only will our experienced strata cleaners help keep your space looking immaculate, but we will also work closely with you to tailor the best cleaning solution for your unique space. As one of the premier strata cleaning companies in Sydney, our services include:

Environmentally Friendly
All aspects of our service focus on minimising harm to the environment and we seek to do our part in creating a healthier planet.

Quality
Guaranteed
We guarantee a high standard on all our jobs. Our sites are cleaned by our experienced team of cleaners and checked by our supervisors. Any problems are fixed ASAP at no charge to the customer.

Certified
Cleaners
All cleaners are experienced, equipped with commercial grade equipment and are provided with ongoing training to guarantee we deliver an above-industry standard service.
Why Should We Be Your First Choice As Strata Cleaners In Sydney?
We take pride in offering top-quality services. We understand that you need to maintain a high level of cleanliness throughout your strata to meet stringent health and safety requirements and ensure that your staff, tenants and owners alike can enjoy a clean and germ-free environment
You can take advantage of the 24/7 support we offer and can talk to us at any time about our cleaning services.
We take pride in delivering a top-quality cleaning service. In addition, we are committed to being environmentally friendly, doing all what we can to ensure the health of our planet.
Our cleaning staff are experienced and thorough, and we provide ongoing training to ensure that we offer a consistently excellent standard of cleaning to all parties.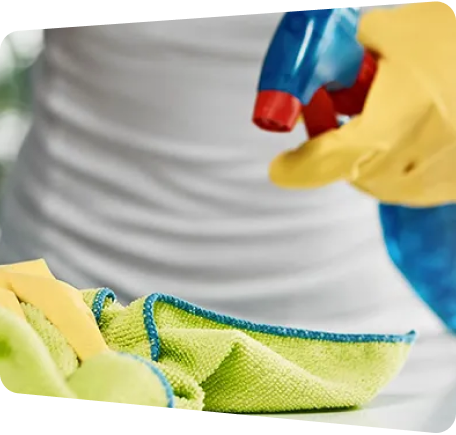 Choose Us For Strata Cleaning In Sydney
At NSW Commercial Cleaning, we prioritise excellence and customer satisfaction, which is why we stand out as the premier choice when it comes to comprehensive strata cleaning in Sydney.


We understand the diverse needs of strata facilities and offer our clients specialised solutions. Our dedicated team provides tailored solutions to meet the unique needs of each strata complex, ensuring a pristine and healthy environment for residents and visitors alike.


Armed with commercial-grade equipment, our trained staff will deliver top-notch services according to your budget. Choose NSW Commercial Cleaning — your trusted partner for impeccable strata cleaning in Sydney.
Find Out A Little More About NSW Commercial Cleaning
We are an Australian company offering a wide range of cleaning solutions. We will tailor our service to meet your cleaning needs within your budget.


Rest assured that with us, strata cleaning in Sydney is not just a service but an essential practice for maintaining the appeal and hygiene of shared spaces. Our experienced strata cleaners collaborate with clients to design customised cleaning solutions, ensuring a clean, inviting atmosphere.


Please feel free to get in touch if you'd like to learn more about our strata cleaning services or if you need additional information about how we can help you.
Frequently Asked Questions
Contact Us Today For A
Free Quote!