Post Construction Cleaning Sydney
Builders clean? We have you covered!
At NSW Commercial Cleaning we love providing our customers with the cleanest and healthiest facilities and we ensure your newly constructed space feel brand new and clean. We are focused on creating a cleaning solution tailored to your needs and providing you with a detailed clean that is of a high standard. Our reliable, trustworthy and professional team of cleaner will deliver a clean that will eliminate dust, dirt, and grime and will make your new building safe and ready to move in. Quality and safety systems are in place to guarantee that you will always receive a quality job that is free of any hazards throughout and after the cleaning process paired with 24/7 support to ensure you are always cared for. We service sites Sydney wide and throughout New South Wales.
No new build is the same, and that's why we can tailor our cleaning service to meet each individual space. Here are some of our solutions we offer:
Post construction cleaning
Full interior and exterior clean of space post build.
Skip bins and waste removal can be organised to remove unwanted or left over materials.
Pressure cleaning of exteriors of building, paths, driveway, walls etc.
Our service is environmentally friendly and by choosing us you're supporting a happy, healthier world.
The Best Handover With Post Construction Cleaning in Sydney
Builders build; they do not clean. After having your dream house built or the best functional office partitioned and decorated, it is advisable to have the premises thoroughly cleaned by professional cleaners. This will remove all the lingering concrete dust and create a sanitised occupation date for your family or staff. For this reason, we offer post-construction cleaning in Sydney as part of our extensive and tailored cleaning services.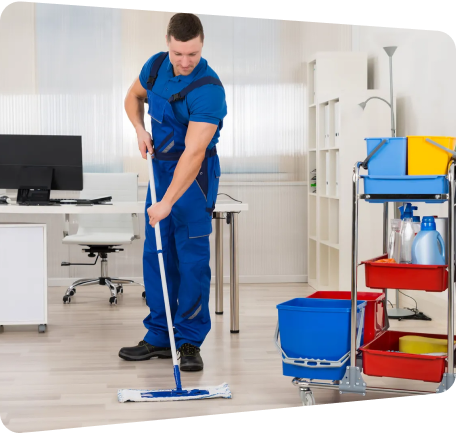 What We Do Regarding Post Construction Cleaning
Our services for cleaning post-construction are beneficial for both owners and builders. A builder who routinely contracts us to clean up after their construction work will gain points in the industry and among clients as someone who always hands over clean premises to the proud new owners. Similarly, homeowners are assured that the house is spotlessly clean before moving in.
We perform a complete interior and exterior clean after the builders or renovators have departed. Our services include shampooing and vacuuming the carpets, cleaning the windows of residue putty and fingerprints, polishing counters and tiles, and scrubbing all points of the washrooms or bathrooms.
We remove any leftover building material from the site, especially those small items that nobody else could be bothered to pick up. We can arrange for skip bins if there are many off-cuts still present.
A positive benefit of our complete construction cleaning of the premises is that we will notice any damaged or scratched trims, paint and tiles. This allows the builder to replace these items in the newly-built house before being confronted by an irate owner.
You must always consider two aspects above all else whenever you engage cleaners: trustworthiness and thoroughness. If either of these two aspects lacks in the cleaners you have contracted, the job cannot be done right, and you'll always feel done in when paying the account. For this reason, you are assured of the following with us:
All our staff are certified cleaners. This means that they are suitably trained and receive continuous training in best practices to clean various environments and incidents effectively. Furthermore, certification requires a clear police record, which means our staff can be trusted in your home or office. They are also trained to clean expensive and sensitive equipment, such as dentistry scanners, and understand the danger and health risks that some equipment may pose.
We provide a full quality guarantee on all cleaning jobs. Once the cleaners deem the job as finished, the premises are inspected by their supervisor to confirm the thoroughness of their work. Should it happen that you are unhappy with any part of the job, we undertake to rectify the issues free of charge.
We strive to use only environmentally friendly chemicals and products. This ensures that our services do not pose a risk to your staff, customers, family or pets. If we have to use potentially harmful chemicals for construction cleaning in Sydney, we will confirm and explain the possible dangers to you before commencement. All safety data sheets are available on request.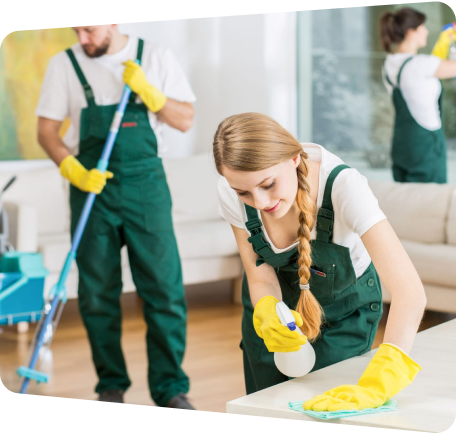 About NSW Commercial Cleaning
We are a commercial cleaning company in Sydney that focuses on all sectors, including medical centres, schools, strata buildings and office complexes. We meticulously clean the inside of buildings and can pressure wash the outside, including driveways and loading docks. We are fully insured and conform to all industry standards for residential and commercial cleaners.
Contact Us today to discuss your particular needs or arrange for an after-builder cleaning in Sydney.